Making the Law Explicit: The Normativity of Legal Argumentation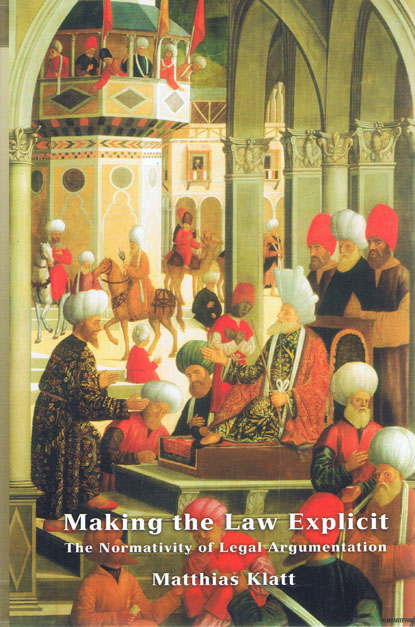 ISBN13: 9781841134918
Published: September 2008
Publisher: Hart Publishing
Country of Publication: UK
Format: Hardback
Price: £60.00

Despatched in 6 to 8 days.
Legal argumentation consists in the interpretation of texts. Therefore, it has a natural connection to the philosophy of language. Central issues of this connection, however, lack a clear answer. For instance, how much freedom do judges have in applying the law? How are the literal and the purposive approaches related to one another? How can we distinguish between applying the law and making the law?
This book provides answers by means of a complex and detailed theory of literal meaning. A new legal method is introduced, namely the further development of the law. It is so far unknown in Anglo-American jurisprudence, but it is shown that this new method helps in solving some of the most crucial puzzles in jurisprudence.
At its centre the book addresses legal indeterminism and refutes linguistic-philosophical reasons for indeterminacy. It spells out the normative character of interpretation as emphasized by Raz and, with the help of Robert Brandom's normative pragmatics, it is shown that the relativism of interpretation from a normative perspective does not at all justify scepticism. On the contrary, it supports the claim that legal argumentation can be objective, and maintains that statements on the meaning of a statute can be right or wrong, and take on inter-subjective validity accordingly.