An Introductory Guide to EC Competition Law and Practice 9th ed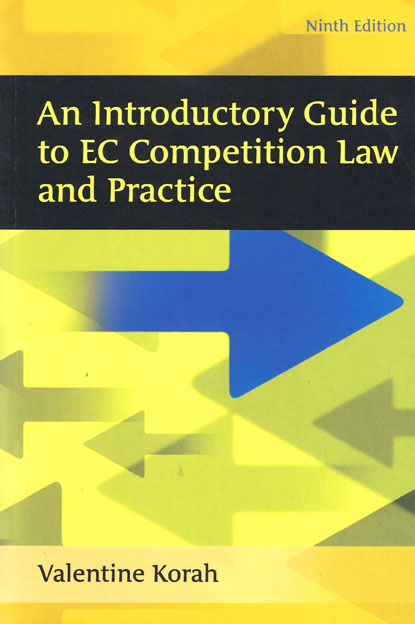 ISBN13: 9781841137544
Published: August 2007
Publisher: Hart Publishing
Country of Publication: UK
Format: Paperback
Price: £20.00
(Second Hand)

This is the ninth edition of Professor Korah's widely respected Yellow Book on EC competition law and practice. For many years used by both practising lawyers and law students as well as officials, this book has kept pace with the rapid development of the subject.
Its description of economic theory and the policy considerations which underpin the law and its enforcement are even more important in the era of modernisation, when the enforcement of competition law has become decentralised to the Member States and when new Member States have recently become subject to EC competition law.
The book addresses questions to which there is no clear answer, and is used by experts as well as by those less familiar with the subject. Its analysis and trenchant comment on the legislation, case law and policies have had some influence on the development of the law, a fact acknowledged by many experts in the subject. Despite the complexity of the topic this remains a lucid and readable overview which is ideal for newcomers to the subject.