Performance-Oriented Remedies in European Sale of Goods Law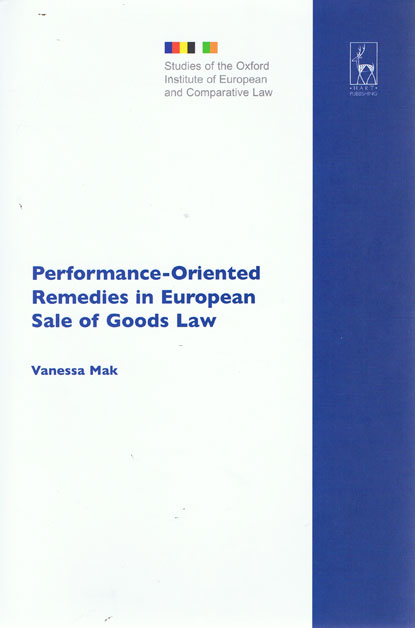 ISBN13: 9781841138930
Published: January 2009
Publisher: Hart Publishing
Country of Publication: UK
Format: Hardback
Price: £70.00

Despatched in 4 to 6 days.
Contractual remedies aimed at performance create a well-known rift between common law and civil law traditions, in the one existing in the shadow of damages, whilst in the other regarded as a generally enforceable right following from the contract. Developments in approximation of laws in Europe, in particular in consumer sales law, suggest however that a convergence of these approaches may be within reach.
Putting the focus on the contract of sale, which as the most common type of contract may fulfil a leading role in the harmonisation process, this book aims to provide a model for further convergence of European sales laws, engaging with issues of contract theory and comparative law lying at the heart of the process. Independently from this, the comparison between different systems is used in order to highlight particular problems in the remedial schemes of individual systems and to see whether a better solution may be borrowed from elsewhere.
Scaling the interests of sellers and buyers as reflected in national laws as well as in uniform sets of rules such as CISG and PECL, a plea is made for a primary position for performance-oriented remedies in the harmonisation of European sales law. In this context, special significance is attributed to the possibility of cure by the seller, which has both practical and conceptual links to the buyer's remedies aimed at performance.