Common Law and Enlightenment in England, 1689-1750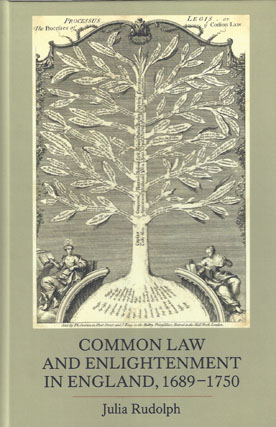 ISBN13: 9781843838043
Published: April 2013
Publisher: Boydell Press
Country of Publication: UK
Format: Hardback
Price: £65.00

This book explores how English legal culture, deeply imbued with the ideas and practices of common law, engaged with the new intellectual, institutional and cultural changes of the Enlightenment.
It argues that common law survived as an important part of English legal culture because it was able to meet the various challenges posed by Enlightenment rationalism and civic and commercial discourse.
Drawing on works of jurisprudence, legal histories, manuals of law and notebooks of legal practice, and looking in detail at four pivotal, widely-discussed cases, the book illuminates the ways in which common law custom and tradition continued to be valued foundations for the authority of law, even during a period of political change, commercial growth and philosophical rationalism.
Exploring the challenges to and adaptations within common law thinking in England in the late seventeenth and early eighteenth centuries, the book reveals that the common law played a much wider role beyond the legal world in shaping Enlightenment concepts.