Value Added Tax: Commentary and Analysis Looseleaf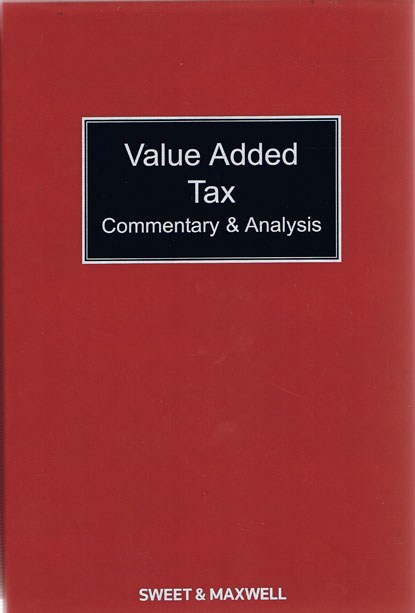 ISBN13: 9781847032256
Latest Release: December 16, 2010
Publisher: Sweet & Maxwell Ltd
Country of Publication: UK
Format: Looseleaf, 1 Volume
Price: Out of print

Subscription Type: Pay-as-you-go
This new looseleaf provides in-depth, technical analysis of VAT legislation and case law, and explains how EU and UK VAT law integrate together. It will help the practitioner resolve even the most complex problems encountered in practice.
The work is structured around the new 6th VAT Directive. It includes specific in-depth coverage of six special sectors: property, financial services and markets, special schemes (small undertakings/farmers/travel agents/etc), simplified procedures, public sector and charities, and telecommunications and the internet.
Throughout, it identifies the issues arising in practice, sets out the reasons they arise, cites relevant sources, draws conclusions, explains why those conclusions have been reached and sets out what the contending positions are where there is an area of debate.
Provides the tools to crack the most complex VAT questions
Explains how EU and UK VAT law integrate together
Considers the fundamentals of VAT in EU law, and how to determine its scope for application in national law
Supplies in-depth, technical analysis of case law and legislation
Explains how to deal with issues as they arise in practice, particularly where the law is ambiguous or complex