Arbitration Law Looseleaf: Print + Online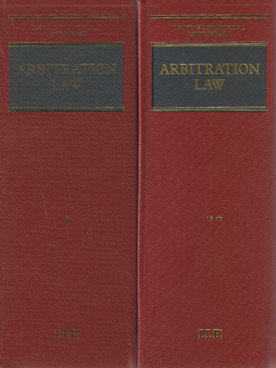 ISBN13: 9781850443674
Latest Release: June 22, 2018
Publisher: Informa Subscriptions
Country of Publication: UK
Format: Looseleaf, 2 Volumes + Online
Price: Price on Application

Subscription Type: Annual Subscription
Domestic Renewal Price: £1740.00 including VAT of £290.00
Overseas Renewal Price: £1885.00
An account of the law applying to all forms of arbitration agreements, for lawyers and non-lawyers alike. It concentrates on modern trends in arbitration law, for maximum practical usefulness to today's lawyer or arbitrator and includes the latest legislation.
The looseleaf format ensures that the reader is always informed of the most recent cases and decisions through the regular updating supplements, and enables these latest cases to be incorporated into the text.
All the general principles of English arbitration law are addressed with, in addition, reference to international arbitrations, where these have significance for English lawyers.
Your arbitration law package will provide you with:-
A two volume looseleaf with detailed coverage of key arbitration legislation
22 chapters, including all case law arising from The Arbitration Act 1996; over 3000 cases covered
FREE updates for the first 12 months of your subscription, so you won't run the risk of using out-of-date information
Analysis of all important international conventions (UNICITRAL Model Law, New York Convention) and EU measures (Council Regulation 44/2001, Lugano and Rome Conventions)
Coverage of reported and unreported cases allowing you to stay one step ahead of the your competitors
Detailed notes that you can cite in court