A Practical Guide to the UK Listing Regime 3rd ed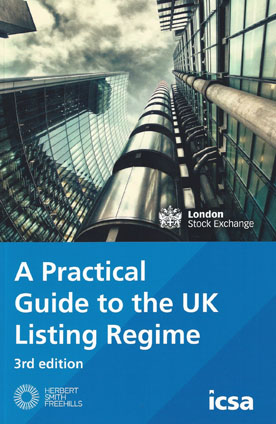 ISBN13: 9781860726460
Published: January 2015
Publisher: ICSA Publishing Ltd
Country of Publication: UK
Format: Paperback
Price: Out of print

The new edition of this popular title provides an invaluable guide to, and commentary on the FCA's Listing, Prospectus, Disclosure and Transparency Rules.
The guide covers the process of seeking admission of a company's shares to the Official List and trading on the Main Market of the LSE. It also advises on the preparation and publication of a Prospectus Directive compliant prospectus, and provides detailed commentary on the ongoing obligations of UK listed companies under the Rules.
Throughout, the guide will highlight the practical considerations company officers and their advisers need to take into account when complying with the Listing Regime and highlights the essential role of a company's sponsor, legal advisers and reporting accountants.
This new edition has been comprehensively revised and updated to reflect the changes in law and regulation, including changes to the Prospectus Directive, the Listing Rules, accounting requirements, corporate governance and the new financial services regime.