Jersey Insolvency and Asset Tracking 4th ed with 1st Supplement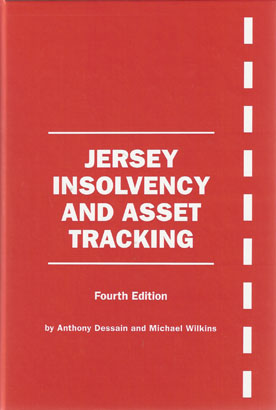 ISBN13: 9781901614558
Published: June 2014
Publisher: Key Haven Publications PLC
Country of Publication: UK
Format: Hardback
Price: Out of print

A Supplement was published in June 2014.
This is the fourth edition of an established work by experts in the field of Jersey insolvency which has assisted the courts, lawyers, accountants, bankers and other professionals both in Jersey and elsewhere.
Since publication of the first edition of this work in 1999, its scope has been broadened to providean in-depth treatment of issues including assets and claimants' rights before and after insolvency; officers'and directors' duties and liabilities; personal bankruptcy and corporate winding up procedures; debtor protection options; cross border situations and complexities; and the impact of Human Rights legislation.
While retaining the traditional clarity and succinctness of the amin text, the authors have also taken theopportunity to provide, by way of commentaries, a more extensive analysis of topics such as: guarantees in insolvency; enforcement of foreign judgements; the impact of foreign trusts and taxation; employment lawand insolvency; the principle of universality in insolvency proceedings; limited liabilty partnerships; and foundations. Other important commentaries include the presentation of a practitioner's guide to the makingof requests to the Royal Court for assistance by external courts in matters of cross-border insolvency; and the provision of a helpful explanation of the procedures relating to the restraint and confiscation of property alleged or found to be the proceeds of crime. (saisies judiciaires).
The publication of this fourth edition of Jersey Insolvency and Asset Tracking has been made possible through the resoucefulness of a wide collaborative group. While advocate Anthony Dessain (Senior Partner of Bedell and Director of Bedell Trust) and Michael Wilkins (Viscount and Judicial Greffier of the Royal Court of Jersey) remain principal authors, their work has been valuably supplemented and edited by a team of specialists which includes: Advocates Robert Gardner, Ed Drummond, Alan Dart and Vicky Milner (all of Bedell), Ed Shurrock FCA (Baker and Partners); and Debbie Gregory (Hogan Lovells).