The Idea of Cultural Heritage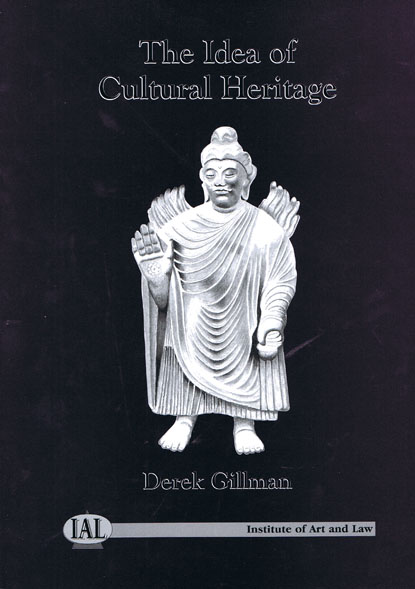 ISBN13: 9781903987193
ISBN: 1903987199
Published: August 2006
Publisher: Institute of Art and Law
Country of Publication: UK
Format: Hardback
Price: £23.00
(Second Hand)

The idea of cultural heritage has become widespread in many countries, justifying government regulation, and providing the background to disputes over valuable works of art and architecture. But where does this idea come from, and how much weight should it reasonably be given?
Derek Gillman introduces these questions by means of several well-known cases from Asia, Europe and the United States, including the Parthenon/Elgin Marbles and the now-destroyed Bamiyan Buddhas. He reviews the competing claims that works of art belong either to a particular people and place, or, from a cosmopolitan perspective, to all mankind.
The author looks at ways in which the idea of heritage has been constructed, first with a focus on Britain and the writings of the Anglo-Irish statesman Edmund Burke. He notes the importance of cultural roles and narratives in shaping heritage, which often excludes as much as includes, and describes a medieval Chinese debate about the nature of 'our culture'. This leads to a consideration of how value is assigned to cultural activities and objects.
Arguments for the preservation of heritage now provide the grounds for controlling both the export of works of art and what may be done to historic buildings. In democratic nations, periodic clashes between 'heritage' and private rights reflect an ongoing tension within public policy about the respective importance of communities and individuals. Gillman concludes this study by relating debates about heritage to those in contemporary political philosophy. He offers an approach to moral claims and to governmental regulation and support that draws on liberal writings, especially those of Ronald Dworkin, Will Kymlicka and Joseph Raz.