Medical Mistakes: Key Medical Issues in Clinical Negligence Cases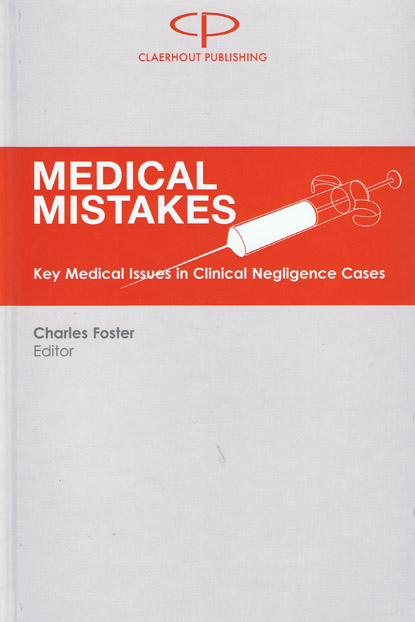 ISBN13: 9781905895007
Published: September 2007
Publisher: Claerhout Publishing
Country of Publication: UK
Format: Hardback
Price: £75.00

This unique book equips non-medically qualified readers with everything needed to deal authoritatively and sensibly with the medical and surgical elements of clinical negligence litigation. It is the only one volume book to do so.
Anyone involved in a clinical negligence case, whether as claimant, defendant, solicitor, barrister or a concerned clinician, will find themselves confronted with a mass of technical medical language and concepts. It is vital to understand them, and understand them well enough to test your own experts and the experts on the other side. In Medical Mistakes eminent experts from the most sued specialities, each of whom has vast experience in the courts, focus on the problems from their specialties which most commonly form the subject of clinical negligence litigation.
The book further includes an exhaustive glossary of medical and medicolegal terms. There are many books which deal well with the procedure and tactics of clinical negligence litigation. But there is no point in being procedurally and tactically impeccable if you are barking scientifically up the wrong tree. This book will make sure that you are not.
Charles Foster practises primarily in medical law from Outer Temple Chambers, London and teaches Medical Law and Ethics at the University of Oxford. He has written, edited and contributed to many legal publications in this field.
Previously announced as Important Clinical Mistakes by Cavendish Publishing, ISBN 1859417914