LEXGULF Business Laws of The United Arab Emirates Looseleaf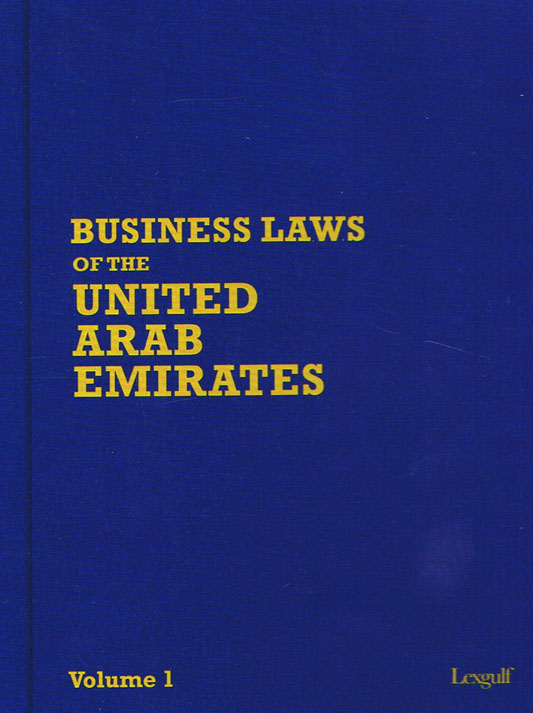 ISBN13: 9781907229015
Published: January 2009
Publisher: Thomson Reuters Dubai
Country of Publication: United Arab Emirates
Format: Looseleaf, 2 Volumes
Special Offer: Price on Application
(Usual price £2364.00)
Subscription Type: Annual Subscription
Domestic Renewal Price: £1946.00
Overseas Renewal Price: £1986.00
Business Laws of the United Arab Emirates is a looseleaf work published in two volumes which provides first class translations of the main laws, regulations, resolutions and decrees relating to business both of the Federal UAE and the individual emirates.
The work was first published in 1981, although the earliest law translated dates back to 1973, and has since been regularly updated, expanded and consolidated. The present volumes were published up to 2004 by Kluwer Law International, but the publication was acquired in 2008 by Lexgulf Publishers of the UK which is now reinstating a programme of regular updating supplements to bring the work up to date from 2004 to the present.
The subscription option therefore comprises Business Laws of the United Arab Emirates Volumes 1 & 2 (2004) with six updating supplements to be published during the remainder of 2009.
Laws affecting business are regularly monitored for the subscriber in the Federal, Abu Dhabi, & Dubai Official Gazettes and selected for translation into English
Translations are of first class quality and by a team with long experience in translating the business laws of the UAE
The cost of a subscription to Business Laws of the UAE represents excellent value for money compared to the cost of using an external translator
The most important business laws of the Emirates are conveniently collected together in two looseleaf binders
The collection of UAE business laws is fully indexed by a professional legal indexer
Regular supplements keep the subscriber up to date. The Subscription includes the Updating Supplement service for 2009
From 2010 Business Laws of the UAE will also be available online
The previous edition Kluwer isbn was 9789041112590. Published in 1999
Translation of Arab law is a complex task requiring an unusual combination of linguistic fluency and legal knowledge. The team working on Business Laws of the UAE is well suited to this task, having many years of experience in the translation of Arab law into English.
Dawoud El-Alami is a graduate of the University of Cairo, Faculty of Law, and obtained his PhD from the University of Glasgow. He is a member of the Egyptian Lawyers' Syndicate, is a Lecturer in Islamic Studies at the University of Wales, and has written several books in English on Arab and Islamic law.
Katherine El-Alami has a BA in Arabic from the University of Exeter. Both have translated UAE business laws into English for over 10 years.
Subscription Information: 2 updating releases per year. The first year's updating issues are supplied as part of the initial purchase price. Subscribers are then charged annually for subsequent updating. Any time start annual subscription for this title. We will contact you before renewal each year to ascertain whether you wish to renew your subscription.