Pensions on Divorce 2nd ed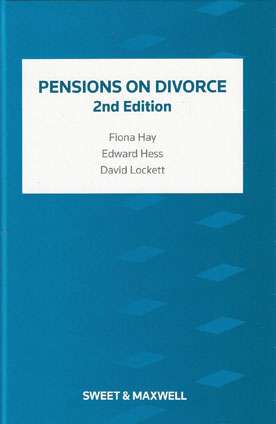 ISBN13: 9781908013194
Published: September 2013
Publisher: Sweet & Maxwell Ltd
Country of Publication: UK
Format: Hardback
Price: £125.00

This new 2nd edition explains in an accessible fashion one of the most technical and pitfall-strewn areas of family law practice.
It looks at the law and procedure relating to the redistribution of pension rights on divorce, covering the different types of pensions, the powers and procedures of the court, the actuarial issues involved, and how to deal with the many different situations that can arise.
The 2nd edition has been completely updated to cover new legislation, with extensive notes on current regulations.
Explains what powers the court has to intervene and redistribute pension rights
Goes through the procedural mechanisms which the court will follow in carrying out intervention and redistribution
Discusses the circumstances in which the court will consider it appropriate to intervene and redistribute pension rights or make some other compensatory provision
Examines the options available to the court when there is no definitive ruling
Looks at the actuarial issues that can arise
Includes all the standard forms required
Features a comprehensive series of tables and ready-reckoners to assist in determining the best course for clients
Previously announced by Nova Law and Finance with ISBN 9781908013194