Cultural Heritage Issues: The Legacy of Conquest, Colonization and Commerce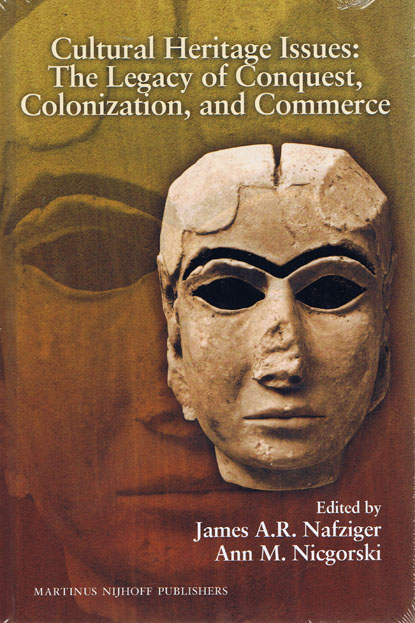 ISBN13: 9789004160361
Published: December 2009
Publisher: Brill Academic Publishers
Country of Publication: The Netherlands
Format: Hardback
Price: £148.00

The global community, dependent as always on the cooperation of nation states, is gradually learning to address the serious threats to the cultural heritage of our disparate but shared civilizations. The legacy of conquest, colonialization, and commerce looms large in defining and explaining these threats.
The essays contained in this challenging volume are based on papers presented at an international conference on cultural heritage issues that took place at Willamette University . The conference sought to generate fresh ideas about these cultural heritage issues; offer a good sense of their nuances and complexities; and reveal how culture, law, and ethics can interact, complement, diverge, and contradict one another.
This book seeks to accomplish these purposes. What it explores is the fact that, allong with an emerging blend of adversarial and collaborative processes to address cultural heritage issues, has come a substantial broadening of the normative framework in recent years. This framework now spans a welter of issues ranging from the creation of cultural safety zones during armed conflict, to the ongoing rectification of genocidal conquest during the European Holocaust and World War II, to the treatment of shipwrecks and their cargo, to the protection of folklore and other intangibles, to the promotion of traditional knowledge in the interest of biological diversity.
All of these topics are controversial, as are the legal instruments that incorporate them, but the issues they embrace are vital to us all, whether our viewpoint is in the global arena, a national legislature, a courtroom, a classroom, an archaeological site, or a museum.