Arbitration Law and Practice in China 2nd ed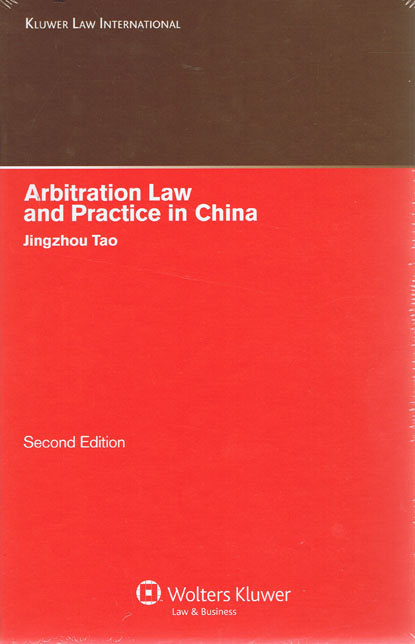 ISBN13: 9789041127488
Published: November 2008
Publisher: Kluwer Law International
Country of Publication: The Netherlands
Format: Hardback
Price: Out of print

Here in a revised and updated edition is a book that has been widely relied upon since 2003 by business people and their counsel with interests in China. Written by a foremost Chinese arbitration authority who is also an internationally-known arbitrator, Arbitration Law and Practice in China clearly shows that, despite obstacles, arbitration has emerged as the preferred method for the resolution of international commercial disputes with a Chinese party or parties. Covering all current legislative trends, the new edition focuses on those aspects of the applicable law, interpretation and implementation that have combined to produce a unique system of arbitration, often referred to as Arbitration with Chinese Characteristics.
Both of the key international arbitration institutions, the China International Economic and Trade Arbitration Commission (CIETAC) and the China Maritime Arbitration Commission (CMAC) are described in depth.
With first-hand expert guidance on the actual handling of arbitration cases, recommended arbitration agreement clauses for numerous contingencies, case studies and comparative cases to elucidate the handling of specific issues, and abundant legal instruments for quick, direct reference to the relevant law– and an annex with English texts of the most important laws and regulations – this book offers all the details and insights a practitioner needs.
While Arbitration Law and Practice in China is primarily a detailed, practical examination of Chinese arbitration practice and related laws, the book's special significance to non-Chinese practitioners lies in its attention to the difference between Chinese arbitration and the prevailing practice in Western countries, particularly where such difference represents a significant divergence. For this reason it will be of great practical value to business people everywhere operating or seeking opportunities to partner with Chinese enterprises. It will also be useful to corporate counsel, arbitration institutions, and students of dispute resolution.