Intellectual Property Law in Korea 2nd ed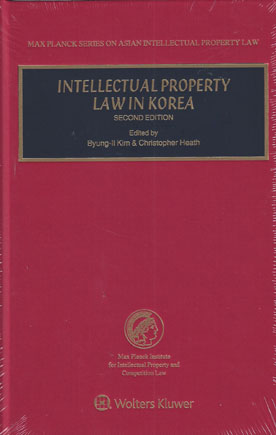 ISBN13: 9789041158314
Published: October 2015
Publisher: Kluwer Law International
Country of Publication: The Netherlands
Format: Hardback
Price: £118.00

Despatched in 5 to 7 days.
Dynamic development and rapid change, especially under a very active judiciary, have generated the need for a new edition of this preeminent book on intellectual property (IP) law in Korea, here undertaken by a new generation of IP scholars and practitioners. Although Korea is fully assimilated into today's international IP regime, seekers of IP rights in Korea may still encounter elements that make the Korean IP regime distinctive among that of other countries. It is particularly in the areas of administrative and enforcement procedure that practitioners require specialised knowledge if they are to move confidently and ensure adequate legal protection in Korea of patents, copyrights, designs, trademarks, computer programs, geographical indications, and other intangibles. This updated second edition, like the first, provides this knowledge in considerable depth. Twelve Korean practitioners spare no pains to clarify all the essential details of practice and procedure in the major areas of IP law in their country. For example, they include specific guidance on such matters as the following:
jurisdiction of various institutions administering intellectual property rights;
patent law changes caused by the Korea–United States Free Trade Agreement;
how infringement cases move through the Korean court system;
available remedies and defences in infringement actions;
the use of the Customs Act to prohibit importation;
technical evaluation of utility models;
original, licensing, and transfer rights of inventors, owners, and co-owners;
special provisions for inventions in biotechnology, chemistry, and pharmacy;
inventions related to computers and business methods;
the substantial requirements for design registration;
the Korean patent approval linkage system;
recognition and enforcement of foreign judgments.
The authors fully cover implications of the numerous bilateral treaties and accessions to international agreements entered into by Korea in the twelve years since the first edition, as well as all relevant case law. As one of the world's leaders in the design and manufacture of semiconductor chips and other computer hardware and software, Korea accommodates a great number of IP applications and registrations. Its IP rights system is sound and well established, and offers excellent protection to those who come to it prepared. This book is an effective and substantial means to that end.