National Self-Determination and Justice in Multinational States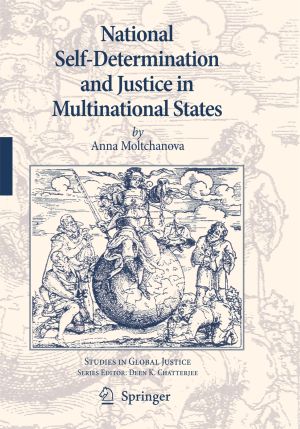 ISBN13: 9789048126903
Published: September 2009
Publisher: Springer-Verlag
Country of Publication: Germany
Format: Hardback
Price: £135.00

Despatched in 10 to 12 days.
This new book by Anna Moltchanova addresses the most fundamental questions of law, justice, and political legitimacy. Moltchanova proposes a moral standpoint from which to evaluate the actions of governments and individuals in the international arena, by measuring the values of national self-determination against the standards of universal human rights. Moltchanova's work is perceptive, provocative, and inspiring. Her focus on sub-state nationalism is particularly timely, as are her examples from the Russian Federation and the former Soviet Union. This is an interesting and thought-provoking book.
Mortimer Sellers, Regents Professor, Center for International and Comparative Law, University of Baltimore
Despite efforts by most governments to limit the generally proclaimed right of national self-determination to the rare proto-colonial case like that of the Palestinians, minorities in many places continue to imagine themselves as nations and aspire to determine their political fate. Reconciling that aspiration with the reality of an international system still organized into sovereign states dedicated to the preservation of their legacy borders is a challenge to political theorists no less than to governments. Anna Moltchanova enters the fray by imagining a new way of thinking about the political relations of peoples within multinational states. She does so in a way that adds yeast to old debates about the moral basis of political authority even in democratic states that are generally respectful of human rights.
Tom Farer, Dean, Josef Korbel School of International Studies, University of Denver