The Cross-Referenced Patent Cooperation Treaty 2014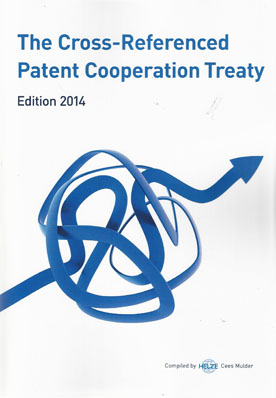 ISBN13: 9789082193206
Published: April 2014
Publisher: Helze BV
Country of Publication: The Netherlands
Format: Paperback, A4
Price: £90.00

The Cross-Referenced Patent Cooperation Treaty gives the complete texts of the 'Patent Cooperation Treaty [PCT]' and the 'Regulations under the PCT. The large number of references in the Articles and Rules makes the PCT difficult to read.
The idea behind this book is to add cross-references to the Articles and Rules, thereby giving the reader a much better overview of the structure of the PCT. Full reference is given to the 'PCT Applicant's Guide - International Phase· and the 'PCT Applicant's Guide - National Phase'.
The book is intended as an aid to practicing patent attorneys and trainees, enabling them to quickly identify and locate items relating to a particular Article or Rule. Students preparing for the European Qualifying Examination will also find it useful.
The Cross-Referenced Patent Cooperation Treaty is structured as follows:-
The text of the Articles and Rules of the PCT is reproduced in its entirety.
References to Articles and Rules have been inserted in a column adjacent to the text of the PCT.
References have been inserted to related Articles and Rules at the beginning of each Article and Rule or, if appropriate, at the beginning of a subsection of a Rule.
A summary of the contents of the reference is included to help the reader to quickly determine the relevance of the Article or Rule.
The majority of the references in this book are to the PCT. However, because the European Patent Office can act under the PCT as a receiving Office, an International Searching Authority, a Supplementary International Searching Authority and an International Preliminary Examining Authority in the nternational phase and as a designated and an elected Office in the regional phase, links to the relevant provisions of the European Patent Convention are also given, including references to the 'Guidelines for Examination in the European Patent Office'.