Drafting Trusts and Will Trusts: A Modern Approach 12th ed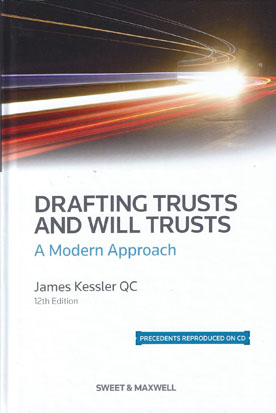 ISBN13: 9780414034372
Published: December 2014
Publisher: Sweet & Maxwell Ltd
Country of Publication: UK
Format: Hardback & CD-ROM
Price: Out of print

With an emphasis on clear English and ease of understanding, Drafting Trusts and Will Trusts has won a reputation for bringing a fresh approach to creating documents.
It provides guidance on best practice when drafting trusts and will trusts, and features a comprehensive range of newly updated precedents, drafted in a straightforward, modern style.
The new 12th edition incorporates all recent developments in the law, including analysis of the latest case law.
Covers the technical issues involved in drafting settlements, common mistakes and traps
Precedents are accompanied with an explanation of why the text is there and the choices which need to be made
Discusses trust and will trust amendments required by the Trusts (Capital and Income) Act 2013, the Marriage (Same Sex Couples) Act 2013
Includes guidance on the Inheritance and Trustees' Powers Act 2014
Coverage of the Finance Acts 2013 and 2014
Deals with significant case law, including Loring v Woodland Trust and Brooke v Purton on transferable nil rate bands
Written in an easy to understand style enabling the less experienced drafter to comprehend more complex issues
Additional precedents including administrative provisions for wills and trusts
Includes Welsh language precedents