The European Private International Law of Obligations 3rd ed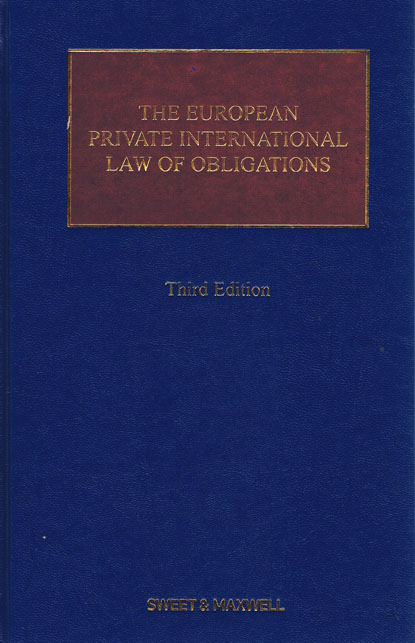 ISBN13: 9780421954908
Published: August 2009
Publisher: Sweet & Maxwell Ltd
Country of Publication: UK
Format: Hardback
Price: Out of print

The only definitive guide to the Rome Convention and the new "Rome I" and "Rome II" Regulations, this book has been developed specifically for courts and practitioners throughout the European Union. It expounds all aspects of the "Rome I" and "Rome II" Regulations, and includes coverage of the cases decided not only in the United Kingdom but in the various Member States of the Union as well as academic commentary.
With a new title to reflect the enactment of the new "Rome II" Regulation on non-contractual liability, and the conversion of the Rome Convention on Contractual Liability into a Regulation, this book replaces the previous edition, entitled The European Contracts Convention: The Rome Convention on the Choice of Law for Contracts, published in 2001.
Explains how the Convention and subsequent Regulations came about, giving full historic context;
Considers consumer contracts, employment contracts, mandatory rules and ordre public;
Includes coverage of the recent related cases and their implications;
Explains the concepts used in the Rome I and Rome II Regulations and gives an account of judgments against the background of EU law.
Previously called The European Contracts Convention 2nd ed.