The Law is a Ass: An Illustrated Collection of Legal Quotations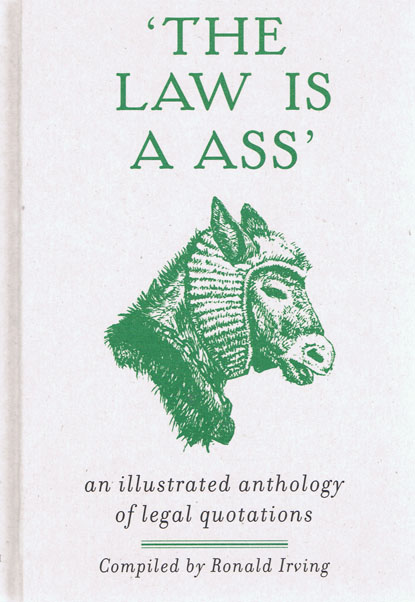 ISBN13: 9780715638835
Published: October 2010
Publisher: Gerald Duckworth & Co. Ltd
Country of Publication: UK
Format: Hardback
Price: £9.99

Charles Dickens's Mr. Bumble in Oliver Twist asserts the law is a ass - a idiot. Whether you agree, disagree, or think the jury is still out, this handsome compendium will assist in the deliberation of the matter, with hundreds of witty and profound quotations from a distinguished array of individuals, from Aristotle to Rabelais, Oscar Wilde to Oliver Wendell Holmes, Jr., and not forgetting Groucho Marx and Woody Allen.
Covering all aspects of the legal system from crime and punishment to wills, libel, and treason, each chapter is prefaced by the editor with insights and anecdotes and illustrated with cartoons and sketches.
It is guaranteed to entertain anyone who has ever marveled at the mysterious workings of the law and is the perfect gift for the lawyers in your life.