Law in Northern Ireland: An Introduction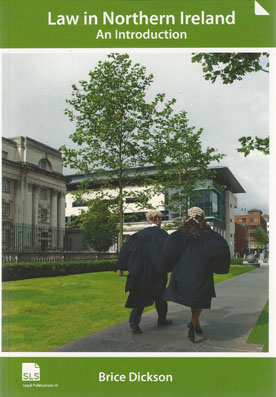 ISBN13: 9780853899891
Published: September 2011
Publisher: SLS Legal Publications (NI)
Country of Publication: Northern Ireland
Format: Paperback
Price: Out of print

This new book presents a clear explanation of how laws are made in Northern Ireland and what those laws say about a variety of topics such as constitutional law, criminal law, human rights, and claims brought in civil courts.
The book's main aim is to help students get to grips with the peculiarities of the legal system in Northern Ireland. It sets out how that law-making system has developed over time, clarifies what the devolution of power to the Northern Ireland Assembly and Executive actually means in legal terms, and describes the role of the key institutions operating the legal system.
The book will also be of interest to other people who need to know more about law in Northern Ireland. Advisers, teachers, journalists, and officials of one kind or another will all find much that is of use to them between its covers. It will be a convenient reference work for many professionals as well as members of the general public.