Sex Licensing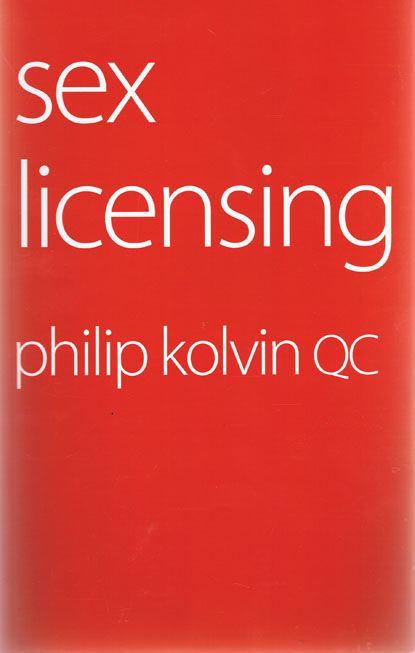 ISBN13: 9780955539220
Published: November 2010
Publisher: Institue of Licensing
Country of Publication: UK
Format: Paperback
Price: £40.95

Despatched in 5 to 7 days.
For the first time, England and Wales have a national licensing scheme for the entire range of sex establishments. In Sex Licensing Kolvin deals with the law, procedures and philosophy of the legislation, and places it in its historical and political context.
Published to coincide with the implementation of the new laws on lap-dancing and other sexual entertainment venues, Sex Licensing provides an examination of the definitions of sex establishment, the application process, the grounds for refusal and the use of conditions.
The book explains how other statutory provisions, including the Human Rights Act and the Provision of Services Regulations, influence decision-making under the new legislation. It also deals in detail with the adoption and transition provisions, the interface between the sex establishment provisions and premises licensing under the Licensing Act 2003 and the special provisions regarding London.
Sex Licensing sets out to inform all involved in the licensing of the commercial sex industry how policy, the application process and the decision-making can all be geared to achieving a pattern and quantum of sex establishments which meets the local authority's aspirations for its area.