Processes and Production Methods (PPMs) in WTO Law: Interfacing Trade and Social Goals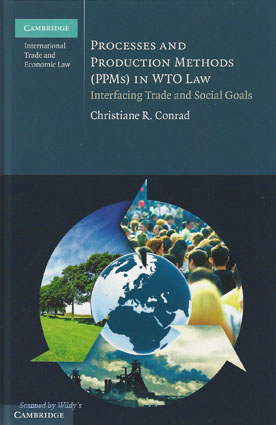 ISBN13: 9781107008120
Published: July 2011
Publisher: Cambridge University Press
Country of Publication: UK
Format: Hardback
Price: £98.00

Despite a decades-long debate, starting with the 'Tuna-Dolphin' disputes of the 1990s, questions on the status of national regulatory measures linked to processes and production methods in WTO law have yet remained unsolved.
Likewise, labelling requirements relating to unincorporated aspects of a product's life cycle remain strongly contested. These ongoing disputes at the WTO as well as global social and environmental challenges related to economic activities show how topical and important the search for adequate answers still is.
Processes and Production Methods (PPMs) in WTO Law identifies and comprehensively analyses the key legal problems concerning such measures, setting them in the context of the current debate and its economic and regulatory background.
Christiane R. Conrad develops a new approach to this debate which draws on the objectives and established economic rationales of the WTO Agreements.