The Fundamental Right to Data Protection: Normative Value in the Context of Counter-Terrorism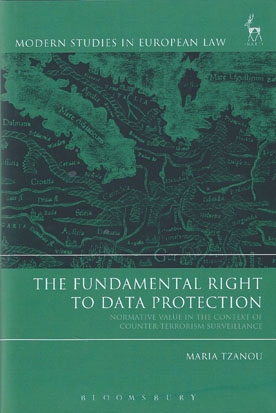 ISBN13: 9781509901678
To be Published: April 2017
Publisher: Hart Publishing
Country of Publication: UK
Format: Hardback
Price: £70.00

Data protection aims to safeguard the rights, freedoms and interests of individuals.
Since the enforcement of the Lisbon Treaty, data protection has been elevated to the status of a fundamental right and is now enshrined in the EU Charter of Fundamental Rights. This timely book examines the extent to which data protection can operate as a fully-fledged fundamental right next to the right to privacy.
Part one clarifies what exactly data protection entails, its scope and its underlying values. It also identifies shortcomings by discussing the current approaches in the legal scholarship and in the case-law. It then suggests a theory on data protection that could guide courts and legislators on data protection issues.
Part two sets out to test the added value of the right by examining three instances of data processing in the field of counter-terrorism and law enforcement: the information collection; the information storage; and the information transfer case.
The study concludes by making the case for a reconstructed right to data protection and grants it an added normative value in the context of counter-terrorism. The book will be of interest to academics, students, policy-makers and practitioners in EU law, data privacy and human rights law.