Model Stock Purchase Agreement with Commentary 2nd ed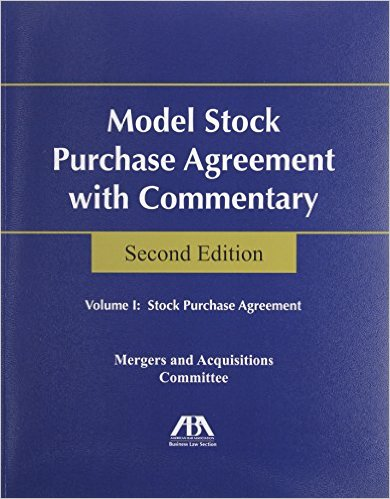 ISBN13: 9781604429985
Published: August 2010
Publisher: ABA Publishing (NBN)
Country of Publication: USA
Format: Paperback, 2 Volumes
Price: £212.99

Despatched in 5 to 7 days.
This updated second edition of the bestselling Model Stock Purchase Agreement with Commentary is a must-have for any transactional lawyer. This model agreement is based on the hypothetical acquisition by a single corporate buyer of all of the capital stock of a privately-held U.S. company.
It is designed as a buyer's reasonable first draft, and each provision of the agreement is immediately followed by commentary, which reflects the collaborative effort of leading experts in drafting and negotiating acquisition agreements. The commentary explains the purpose of each provision, and, when applicable, a brief discussion of the law relevant to that provision.
It also highlights the provisions that are likely to be the subject of negotiation, and provides those areas that may prompt objections by the sellers, and the rationale for taking more aggressive, or more tempered, positions during the negotiations. In this edition, many provisions also include specific commentary focusing on the sellers' potential response.
The drafters have also expanded the collection of rich exhibits, ancillary documents, and appendices that accompany the model agreement, and a CD-ROM with the text of the agreement comes bound with the Model Stock Purchase Agreement with Commentary.