Manual of Accounting: New UK GAAP PACK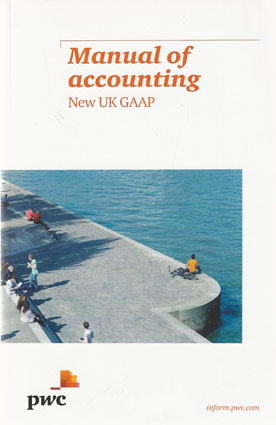 ISBN13: 9781780434735
Published: November 2013
Publisher: Bloomsbury Professional
Country of Publication: UK
Format: Paperback, 2 Volumes
Price: Out of print

This Pack contains the following two titles:
Manual of Accounting New UK GAAP
Manual of Accounting New UK GAAP forms part of the PwC Manual of Accounting series and addresses what is generally expected to be the last significant change in structure in UK Financial Reporting. In the first quarter of 2013 the Financial Reporting Council, after years of debate in the accountancy profession issued Financial Reporting Standards 100-102 which will largely replace the existing set of UK Financial Reporting Standards (29 Standards in force plus one for smaller companies). Companies are free to adopt these standards now but the likelihood is that most will wait until the mandatory adoption date of 1st January 2015.
Similarities and Differences: A Comparison of Current UK GAAP new UK GAAP (FRS 102) and IFRS
Similarities and Differences provides a high level overview of the significant differences between current UK GAAP, new UK GAAP (FRS 102) and EU-adopted IFRS. It focuses on a selection of those differences most commonly found in practice. When applying the individual accounting frameworks, companies should consult all of the relevant accounting standards and, where applicable, national law. This summary takes into account authoritative pronouncements issued under UK GAAP and IFRS published up to March 2013.