Small Company Financial Reporting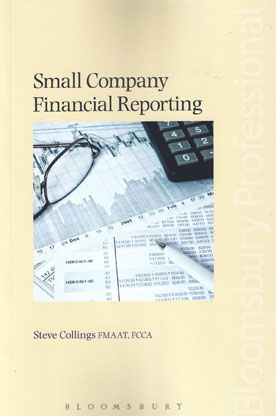 ISBN13: 9781780438740
Published: October 2015
Publisher: Bloomsbury Professional
Country of Publication: UK
Format: Paperback
Price: £95.00

Small Company Financial Reporting addresses recent changes in EU law and is a useful addition to the Financial Reporting for Smaller Companies online service.
The FRC is proposing to issue a new accounting standard for micro-entities, companies typically turning over less than 632,000 a year. The Financial Reporting Standard for Micro-Entities (FRSME) will make accounts for these entities simpler, and the Government is consulting on how to bring the directive into UK Law.
The FRC will also introduce a new section into FRS 102 The Financial Reporting Standard applicable in the UK and Republic of Ireland for small entities, proposed as those turning over less than 10.2 million. The underlying accounting by small entities will in future be consistent with the standard for financial reporting used by other unlisted companies, subsidiaries of listed companies and public benefit entities such as charities; however the presentation of disclosure requirements for small entities may be straight forward.
The consultation period ends on 30 November and it is expected that the new version of FRS 102 will apply for periods beginning on or after 1 January 2016. The Accounting Directive must be implemented into the UK law by 20 July 2015.
Whether practitioners decide to adopt the FRSME or the revised FRS 102, Small Company Financial Reporting will assist them in understanding the new terminology and formats of the financial statements.