European Criminal Law 2nd ed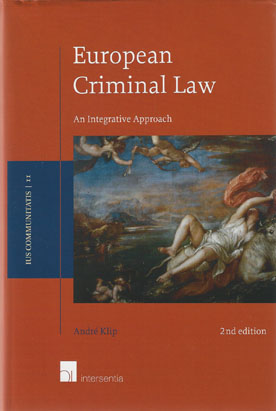 ISBN13: 9781780680019
Published: January 2012
Publisher: Intersentia Publishers
Country of Publication: Belgium
Format: Hardback
Price: Out of print

European criminal law is explained as a multi-level field of law, in which the European Union has a normative influence on substantive criminal law, criminal procedure and on the co-operation between Member States. This book aims to describe the contours of the emerging criminal justice system of the European Union and to present a coherent picture of the legislation enacted and the case law on European Union level and its influence on national criminal law and criminal procedure.
Among the topics and questions covered in this book are the following: What does mutual recognition mean in the context of the European Arrest Warrant? How can European Union law be invoked by an accused? When is the Charter of Fundamental Freedoms applicable in national criminal proceedings?
These and other pertinent questions are dealt with on the basis of an in-depth analysis of the case law of the Court of Justice and legislation. In addition the book challenges the reader to assess the mutual (and sometimes conflicting) influence of European Union law and national criminal law respectively and explains how European Union law will usually prevail although national criminal law still remains relevant.
The book covers a wealth of court decisions and legal instruments, making European Criminal Law, written for practitioners, academics and students, an invaluable source for every criminal and European lawyer. This 2nd updated and extended edition covers all recent developments since the entry into force of the Treaty of Lisbon in 2009.
André Klip is Professor of criminal law, criminal procedure and transnational criminal law at Maastricht University. He is founder and co-editor of the series 'Annotated Leading Cases of International Criminal Tribunals'. He is also a judge at the 's-Hertogenbosch Court of Appeal (criminal division).