CCH Tax Planning: Business 2016-17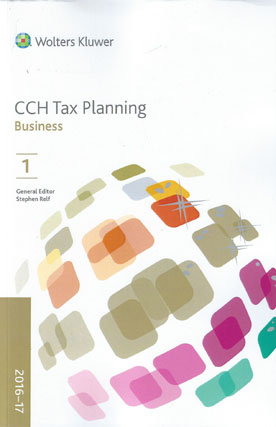 ISBN13: 9781785402951
Published: December 2016
Publisher: Croner-i
Country of Publication: UK
Format: Paperback
Price: Out of print

CCH Tax Planning: Business provides a sound framework from which to formulate effective tax planning strategies for all kinds of businesses. It gives clear, practical ideas for how to keep tax liabilities to a minimum for your business or your clients and add real value to the services you offer.
CCH Tax Planning: Business is part of the CCH Tax Planning Series. Each book is structured to provide guidance in a highly focused and practical way.
Organised by transaction, and covering all the key issues that arise in the UK, the tax planning books provide expert guidance on tax and VAT law and practice.
Complete with worked examples and a full exploration of potential pitfalls, these books deal with the everyday problems you face when planning for business and personal taxes and VAT.
Planning points and warning alerts make the text highly accessible. Each book contains cross references to current legislation, HMRC guidelines and extra statutory materials.