An Introduction to EU Constitutional Law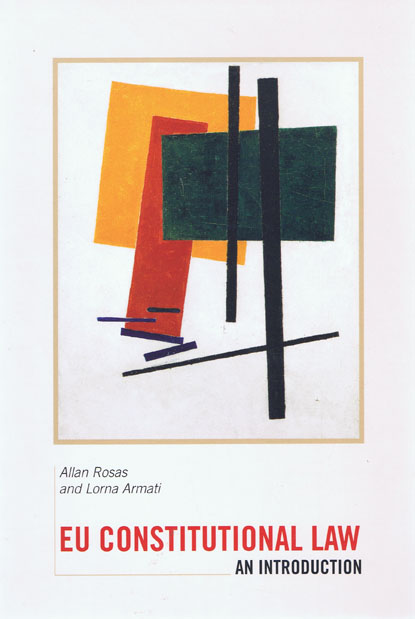 ISBN13: 9781841139173
Published: November 2010
Publisher: Hart Publishing
Country of Publication: UK
Format: Paperback
Price: Out of print

This innovative book is based on the premise that the absence of a single constitutional document for the European Union does not imply the absence of a constitution. Rather, the EU constitution is composed of a myriad of legal texts, case-law and practice, is subject to continuous change (a 'moving target') and comprises several layers of integration with varying geographical scope.
The book endeavours to make sense of it all by focusing on what the authors perceive to be the essential features of the system, taking into account the profound changes which have taken place over the past 20 years. The EU has become much more than an internal economic market and has recently been active even in areas such as immigration and third-country nationals, security and defence policy and penal law and procedure.
Rather than casting the reader adrift in a sea of institutional and procedural detail, the authors underline the essential values, principles and objectives of the integration regime as well as its basic normative structure and hierarchy. In this context, the decentralised nature of the EU is highlighted as an integral part of its constitutional make-up. Recurring themes running through the book include European citizenship as well as fundamental rights and the rule of law. And, while stressing the basic values, principles and objectives of the EU, the book also confronts head-on the problems and challenges facing the Union and the gap which is often perceived between lofty ideals and harsh realities.
The book will be particularly useful to students of EU law and European integration but will also appeal to a broader audience of researchers and practitioners, including political scientists.
The book takes fully into account the fate of the Lisbon Reform Treaty signed on 13 December 2007.