Transforming International Criminal Justice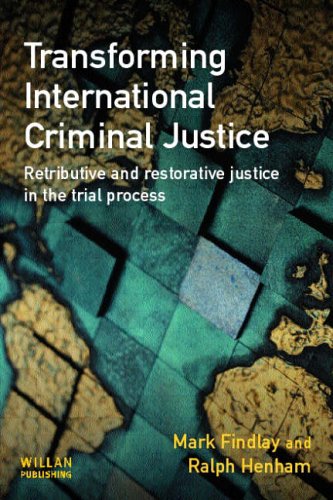 ISBN13: 9781843920786
ISBN: 1843920786
Published: June 2005
Publisher: Willan Publishing
Country of Publication: UK
Format: Hardback
Price: £90.00

Usually despatched in 1 to 3 weeks.
This book sets out an agenda to transform international criminal trials and the delivery of international criminal justice to victim communities. It reflects a transformation of thinking about the comparative analysis of the trial process, and seeks to advance the boundaries of international criminal justice through wider access and inclusivity in an environment of rights protection.
Its radical dimension is its argument for the harmonization of restorative and retributive justice within the international criminal trial. The book focuses initially on the trial process, a key symbol of developing international models of justice. It examines theoretical models and political applications of criminal justice through detailed empirical analysis, in order to explore the underlying relationship of theory and empirical study, applying the outcome in theory testing and policy evaluation in several different jurisdictions.
The book injects a significant comparative dimension into the study of international criminal justice.;This is achieved through searching the traditional foundations of internationalism in justice, and through an original methodology which enables a multi-dimensional exploration of contexts (local, regional and global), recognising the importance of difference within an agenda of difference. The book argues for a concept of international trial within a 'rights paradigm', understood against different procedural traditions and practices, and provides a detailed description of trials and trial decision-making in different jurisdictions.
Transforming International Criminal Justice also sets out to develop effective research strategies as part of its interrogation of specific trial narratives and meanings in contemporary legal cultures. Key themes are those of internationalisation, fair trial and the exercise of discretion in justice resolutions (sentencing in particular), and the lay/professional relationship and its dynamics.;Finally, the book provides a searching critique of the relevance of existing criminology and legal sociology in relation to international criminal justice, and speculates on trial transformation and the merger of retributive and restorative international criminal justice.