Public Rights of Way and Access to Land 3rd ed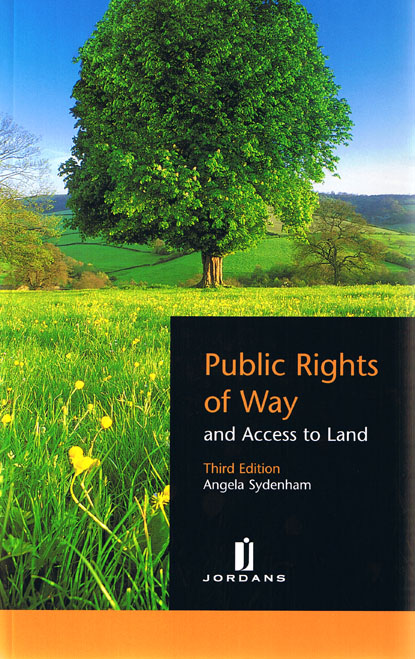 ISBN13: 9781846610592
Published: March 2007
Publisher: LexisNexis Butterworths
Country of Publication: UK
Format: Paperback
Price: Out of print

Public Rights of Way and Access to Land, written by Angela Sydenham, one of the country's leading authorities on the subject, succeeds in clarifying the arcane and often archaic law. By turn she explains the creation and loss of public rights of way and access to land, how their existence can be ascertained, and the nature of the obligations to maintain and manage them.
The third edition of this popular work has been comprehensively updated to reflect the coming into force of various provisions of the Countryside and Rights of Way Act 2000, and incorporates other legislative developments that have impinged on rights of way and public access including the Commons Act 2006 and the Natural Environment and Rural Communities Act 2006. A number of significant cases are discussed including those dealing with rights arising from long use such as Bakewell Management v Brandwood which established that where an express grant of a private right of way can be made a prescriptive right can arise, and Oxfordshire County Council v Oxford City Council and Robinson which deals with village greens.
This edition sets out the Countryside and Public Rights of Way Act 2000 in full with annotations to indicate when the various sections commenced and any regulations made under those sections, together with all relevant provisions from the Highways Act 1980, the Wildlife and Countryside Act 1981 and the Natural Environment and Rural Communities Act 2006, as well as other relevant planning notes and guidance.