Jordan Publishing Employment Law Precedents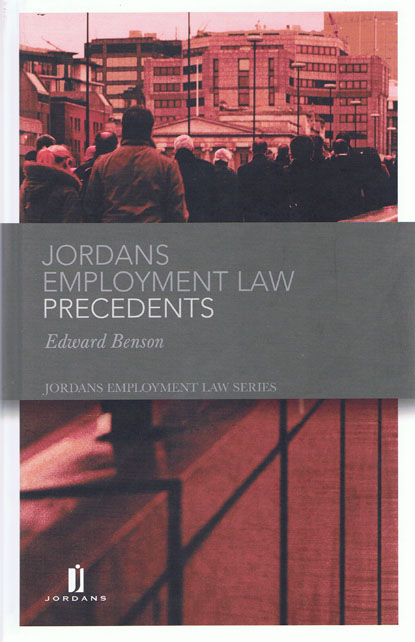 ISBN13: 9781846611032
Published: March 2009
Publisher: Jordan Publishing Ltd
Country of Publication: UK
Format: Hardback & CD-ROM
Price: £112.00 + £11.54 VAT

This new work offers a range of employment precedents; tried and tested dealing with the different stages of the employment process, including the type of claims that can arise in the course of employment. Designed to deal succinctly with practitioner questions, each precedent contains clear notes setting out the context in which the precedent may be used and the procedures to be followed.
Expertly drafted by Edward Benson, Employment Partner at Browne Jacobson this new work covers:
Recruitment and service agreements
Staff handbook and company policies on IT usage, training and appraisals, employee representation, maternity and paternity leave
Specific agreements relating to 48 hour opt-out, compromise agreements, relocation and loans
Disciplinary and grievance procedures, capability, harassment
Retirement and redundancy procedures
Contractual claims
Unlawful deduction of wages
Equal pay disputes
Unfair dismissal claims
Discrimination claims
Whistle blowing claims
Notice of appeal to EAT
Full text of precedents is available on accompanying CD-ROM.