Goods in Transit 2nd ed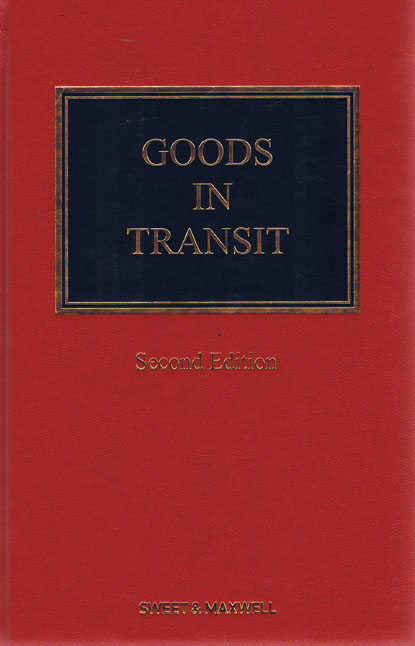 ISBN13: 9781847037725
Published: December 2009
Publisher: Sweet & Maxwell Ltd
Country of Publication: UK
Format: Hardback
Price: Out of print

Bugden: Goods in Transit presents an in-depth treatment of the whole area of the law relating to carriers and freight intermediaries. The new edition covers in a systematic and comprehensive fashion the common law relevant to carriers and freight intermediaries along with all the various convention carriage regimes. It places particular emphasis on the multimodal and agency aspects of transactions.
This comprehensive practitioner text provides lawyers, claims handlers and researchers with the tools for identifying solutions to issues unresolved by existing authorities, and carefully explains the detailed differences between the various remedies in contract, misrepresentation, bailment, tort and restitution and comprehensively analyses the law of damages as applicable to carriers and freight intermediaries.
The latest RHA 2009 terms and all the International Carriage Conventions for carriage by air, rail, road, sea and inland waterways, and where appropriate their domestic UK enabling statutes, are reproduced.
Discusses the new Rotterdam Rules 2008 and other recent developments in the international field, such as the coming into force of COTIF 1999 and of the Montreal and the Budapest Conventions.
Includes detailed treatment of container carriage and logistics, as well as heavy lift and project forwarding contracts and other discrete topics such as liens, freight collections, competing claims and redirection of goods in transit.
Examines areas with significant development such as the law of damages, restitution and bailment.
Discusses important decisions of the House of Lords in The Rafaela S, The Starsin, The Achilleas, The Golden Victory, The Jordan II, Scottish and Newcastle v Othon Ghalanos, Standard Chartered Bank v. Pakistan National Shipping and of the Court of Appeal in Royal & Sun Alliance Plc v MK Digital, East West Corp v. DBKS 1912, Peekay Intermark v Australia and New Zealand Banking Group, The Laemthong Glory, Trafigura Beheer, Hatzl v XL Insurance and Offer-Hoar v Larkstone