Lasting Powers of Attorney: A Practical Guide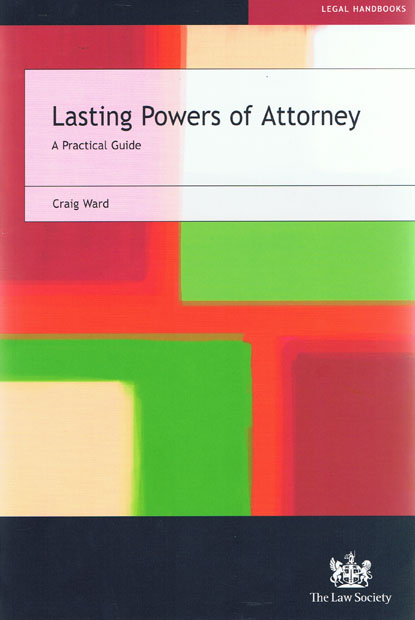 ISBN13: 9781853285035
Published: September 2008
Publisher: Law Society Publishing
Country of Publication: UK
Format: Paperback
Price: £15.00
(Second Hand)

Lasting Powers of Attorney (LPA) have replaced Enduring Powers of Attorney (EPA)as a means to delegate decision-making relating to financial and property mattersand also a wide range of personal and welfare issues. This practical book explainshow LPAs differ from EPAs and presents a step-by-step guide to:-
advising a client of the options available to them under the Mental CapacityAct 2005
creating an LPA using the prescribed forms
registration of an LPA
the operation of an LPA
challenges and revocation of an LPA.
To help practitioners comply with the multitude of associated rules, regulationsand guidance there are helpful checklists and procedures to follow at each stage,with frequent references to the Act and Code of Practice throughout.
The book also gives a clear account of the related provisions of the Mental Capacity Acton which clients wishing to make an LPA may need advice, such as Advance Decisionsand Deputies. In addition, the appendix contains all the most relevant chapters of theMCA Code of Practice and the full text of the Law Society's Practice Note.