Introduction to European Tax Law: Direct Taxation 2nd ed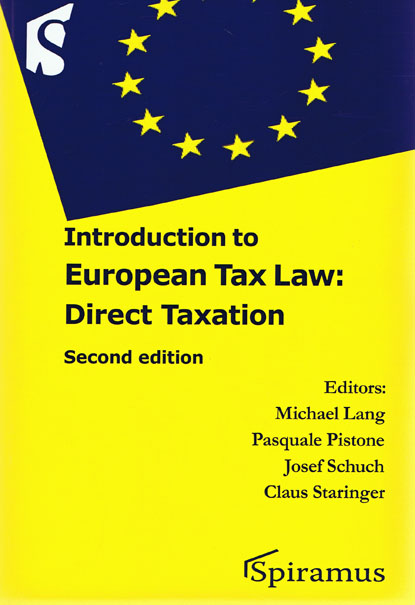 ISBN13: 9781907444111
Published: July 2010
Publisher: Spiramus Press Ltd
Country of Publication: UK
Format: Paperback
Price: Out of print

The increased complexity of European tax law represents a major barrier to access by all those who are experts in either taxation or European law, but are still not familiar with the legal issues arising from their combination.
Similar problems also arise for scholars and practitioners around the world who have realized that European tax law is no longer relevant only for a small academic European tax circle, but has turned into a strategic element for international tax planning in relations with the European Union countries. This textbook has been designed to address such persons and needs, no matter whether students or experienced professionals in Europe or third countries.
This second edition updates and upgrades the first one, trying to enhance its use by adding flow charts and a table of cases, while keeping its original structure based on marginal numbers and bold typing, as well as its concise drafting.
European law has become increasingly influential in direct taxation. Most provisions of European law are directly applicable. They thus have an immediate impact on taxpayers and tax authorities when applying domestic tax law. This book will serve as an introduction to European direct taxation for both students and practitioners. The book should also be of assistance to experts in European law who have so far considered tax law (and in particular direct taxation) as too technical a domain, as well as to tax law experts who have so far been unfamiliar with the problems of compatibility with European law.
The authors do not to focus on a specific national tax system, so students and practitioners throughout Europe (and outside Europe as well) may find this book helpful.
This book is the result of a joint project that has been conducted at the Institute for Austrian and International Tax Law (WU) in Vienna. All authors are part of the research team of the Institute.