New Thinking In Islam: The Jihad for Freedom, Democracy and Women's Rights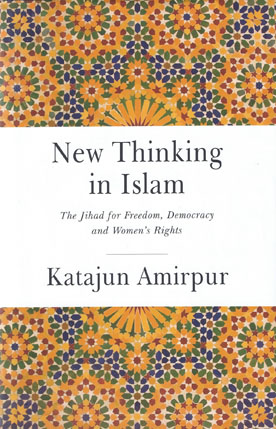 ISBN13: 9781909942738
Published: May 2015
Publisher: Gingko Library
Country of Publication: UK
Format: Hardback
Price: £28.00

Usually despatched in 1 to 3 weeks.
In New Thinking in Islam Katajun Amirpur argues that the impression the West has of Islam as a backward-looking faith resistant to the ideas of the Enlightenment is false.
Amirpur introduces us to the Farsi term nouandishi-ye eslami (New Islamic Thinking) and to influential reformers committed to democracy and human rights. The free-thinking Egyptian Qur anic scholar Abu Zaid, the academic Abdolkarim Soroush, a former member of Khomeini s Cultural Revolution Committee, and the American feminist Amina Wadud, who was the first woman to lead the faithful in Friday Prayer, all refute the idea that there is one true interpretation of Islam.
Instead they call for greater freedom and equality of the sexes. By examining the ideas of these thinkers, Amirpur shows the breadth and diversity of Islam as a multi-dimensional faith