Guide to the United States Customs and Trade Laws After the Customs Modernization Act 3rd ed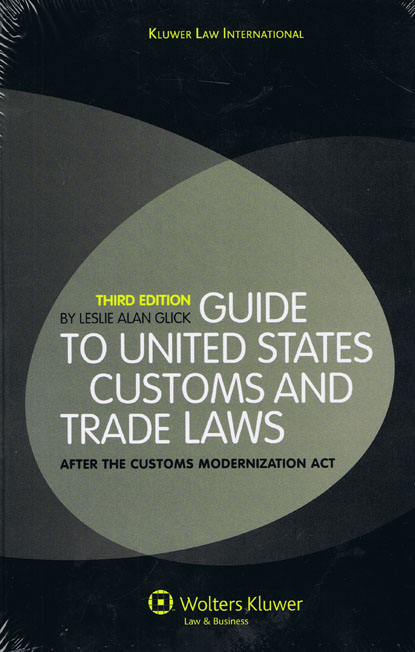 ISBN13: 9789041127044
Published: February 2008
Publisher: Kluwer Law International
Country of Publication: The Netherlands
Format: Hardback
Price: £175.00

With the intensified focus on antiterrorism in US trade policy — and the transfer of the Customs Service from the US Treasury Department to the Department of Homeland Security as the Bureau of Customs and Border Protection — traditional ways of thinking about customs and trade law are now out of date.
In light of the war on terrorism and the emphasis on border security, businesses engaged in the crossborder exchange of goods face a multitude of new laws and initiatives — in addition to the traditional array of responsibilities required by the US Bureau of Customs and Border Protection and Immigration and Customs Enforcement. While these regulations are intended to strengthen border security, without careful planning they may have the unfortunate result of hindering the efficient movement of goods.
In addition to updated customs forms and helpful appendices, this third edition covers the burgeoning area of free trade agreements between the US and countries around the globe. These agreements are a critical aspect of US bilateral trade relations, affecting not only duty rates but also rules of origin and policies on investment, trade in services and access to Government procurement markets.
In sum, this book is an invaluable tool for a host of international trade professionals including in-house counsel dealing with import-export issues, corporate logistic managers, regulatory and compliance managers, and import-export specialists.