Business Combinations and Consolidations 2nd ed: CCH Guide to IFRSs 3, 10, 11 and 12, IAS 27 (Revised) and IAS 28 (Revised)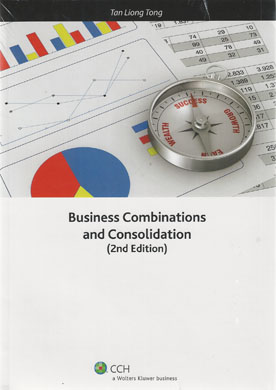 ISBN13: 9789814359306
Published: January 2012
Publisher: CCH Asia Pte Ltd (Kluwer)
Country of Publication: Singapore
Format: Paperback
Price: £75.00

Business Combinations and Consolidation aims to help accounting practitioners and students to keep abreast of developments in accounting for business combinations and consolidation. It not only enables you to comply with the financial reporting standards but will also help you find the strategy that best suits your company or client.
This second edition of Business Combinations and Consolidation has incorporated the requirements of the new IFRSs 3, 10, 11 and 12, as well as lAS 27 (revised) and lAS 28 (revised). These new and revised IFRSs bring about significant changes to some current practice and the consolidation techniques used currently will need to be modified to suit these changes.
Thus, it is essential that readers are aware of the principles that have been prescribed in these new and revised IFRSs. Richly detailed but easy to understand, this book will guide you expertly through the full range of implications and repercussions that are likely to arise from the revised standards.
Business Combinations and Consolidation is an issue-based book that focuses on the application aspects of the requirements ofthe IFRSs. Throughout the book you will find illustrative examples to assist in applying the standards.
Core topics are presented in steps so that students can easily grasp the concepts and the procedures involved. Accounting practitioners and dealmakers charged with planning acquisitions will also find this book an essential resource.